At Gleneden Plant Sales, we stock a wide range of new and used for businesses and individuals. Our expertise covers a wide range of heavy and lightweight including excavators, or more conventionally known as diggers – a staple piece of machinery found on most building sites regardless of size.
Typically designed using hydraulic technology and built for various purposes, excavators have come a long way, changing the way we view construction assignments. Their versatility can be increased based on their attachments and it is not uncommon for these powerful machines to be performing any one of the below tasks:
Digging foundations for new buildings.
Demolition work using a hydraulic claw or breaker attachment.
Making trenches for cabling.
Drilling holes for shafts or footings.
Forestry work including mulching.
Often seen as a 'must have' in the construction and plant machinery world, excavators have become a utility piece, and our steady supply of stock allows us to cater for all kinds of budgets, providing models in a number of different sizes and styles. Here at Gleneden Plant Sales, we're experts in plant machinery and stock the most common types of excavators outlined briefly below.
Backhoe loader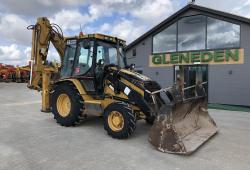 One of the heavier excavators, the backhoe loader consists of a tractor-like body with two hydraulic loaders; one on the front which has a shovel design and one to the rear which is a lot smaller and better suited for more intricate work.
Excavators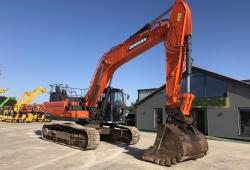 A traditional tracked excavator with one single loader that attaches to the hydraulic boom. Typically used on medium to large-scale construction sites.
Mini / midi excavators
The smaller siblings of your heavy-duty excavator, mini or midi excavators are typically equipped as standard with both a bucket on the end of a boom and a backfill blade for levelling. These smaller excavators can typically fit on a small trailer so they are more transportable.
Wheeled excavators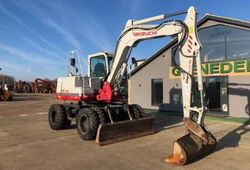 Similar to the traditional excavator, however, they are constructed on wheels rather than tracks. This tends to make the wheeled excavator better suited for street work.
Skid steer loaders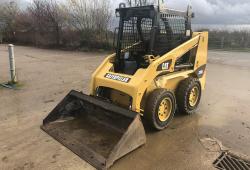 This small rigid frame skid steer machine uses independent drive meaning the left and right wheels operate independently of the other, making it the perfect machine for working in small tight spaces.
Trenchers
Trenchers are narrower machines ideal for digging trenches for piping or cables. Whatever the purpose of your investment and whether you're looking to buy new or used plant machinery, Gleneden Plant Sales will use our decades of expertise and knowledge to help find the best solution for your job.